Wicker wreaths, choice of multiple sizes and colors. You can arrange the wreath at home or buy it already decorated.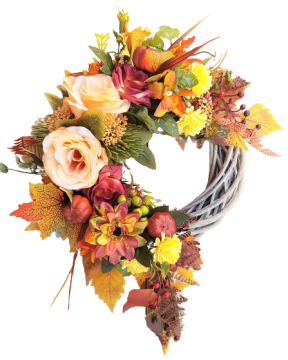 Quality wicker wreaths


Different sizes. The size is always specified in the product name.

We offer wicker wreaths for every occasion.

Decorated wicker wreaths as decorations for doors, walls, for decoration we use silk or velvet flowers such as silk roses, camellias, hydrangeas, tulips, lilies and more.

We decorate wreaths in colors for all seasons. We offer wreaths of spring, summer, autumn and Christmas (winter).

Order online from the comfort of your home.