Artificial Lily Head Ø 16cm Purple
Artificial Lily Head Ø 16cm Purple
---
Artificial flowers - flower heads as vivid and real to the touch. Ideal for making wreaths and decorations. more
Product code: M16/TL-233ST-P Shipping and Payment
Standard price £ 0.71. Save 41% (£ 0.29) £ 0.42
Artificial flowers - flower heads as vivid and real to the touch. Ideal for making wreaths and decorations. more
Product code: M16/TL-233ST-P Shipping and Payment
Description:
Artificial flowers - flower heads as vivid and real to the touch - the colors are really very nice, a large selection of color combinations. Ideal for making wreaths and decorations.
Artificial silk flowers are high quality with a long life.
Meets the decorative purpose for every occasion - Perfect for wedding decorations, decorations and the production of wreaths.
Realistic artificial flowers are made of silk or velvet.
Specifications:
Material: silk fabric, velvet or according to the parameters in the product detail.
Size: according to the specification in the name
Product type: This artificial flower is made by hand or machine.
Possibility of use: weddings, decorations, artificial wreaths.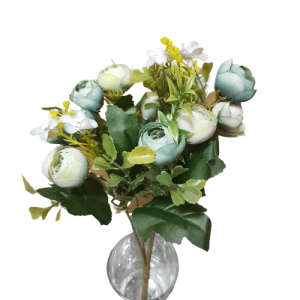 Artificial flowers - beautiful maintenance-free decorations with a long life! You can find quality silk, velvet and fabric flowers in our on-line store.