Dear customers,
as a thank you for your new loyalty program.
The principle is simple - for every GBP 1 spent you get 1 point worth GBP 0,02.
Just create a customer account and you don't have to worry about anything.
We have automatically launched a loyalty program for customers who already have a customer account.
After logging in your account you will find all information regarding your purchases in our e-shop. You will find an overview of orders and an overview of points earned for them. You can also rate individual products and add product and service reviews. Your cart will total 2 loyalty points.
Then it is up to you when you decide to redeem your points. Points are not limited in time, points can be used up to 30% of the order price.
Thank you for your cooperation and hope you will continue shopping in our e-shop!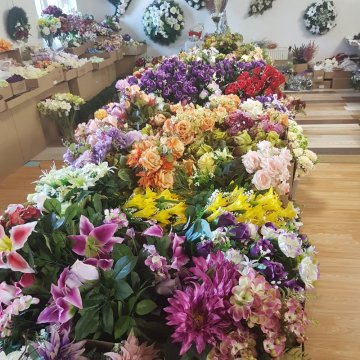 We are an online retailer of artificial flowers and a manufacturer of decorated decorations and artificial wreaths