In this category you will find luxury artificial flowers, decorations and candles made of the highest quality materials. - color - White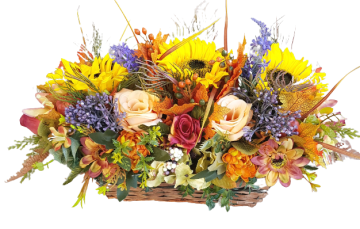 Thanks to the great interest of our customers, we are coming to the market with the "EXCLUSIVE" product line. All products in this category are made of the highest quality materials and will meet the requirements of even the most demanding customers. Here you will find artificial flowers, artificial wreaths and decorations, which are arranged in a modern design. Have fun by buying quality artificial flowers and decorations according to the latest fashion trends.

Artificial flowers as vivid and real to the touch - the colors are really very nice, a large selection of color combinations. You can use artificial flowers as decoration for the apartment, office, but also in photo studios, they will look very good in photos.

Artificial silk flowers are high quality with a long life. The stems can be bent well and have nice leaves.

Fulfills the decorative purpose for every occasion - Perfect for wedding decorations, in a vase, in the house, in the garden, at the reception, in the office, restaurant and hotel, but also as a memory of your loved ones or mourning ceremonies. They are also suitable as decorations for a cemetery and grave.

Realistic artificial flowers are made of silk or velvet. The plastic stem and leaves look natural.

Possibility to use: weddings, salons, bedrooms, parks, offices, restaurants, hotels and any other place you want to decorate. They can also be used during mourning ceremonies, as a memory of your loved ones and as a decoration for a grave.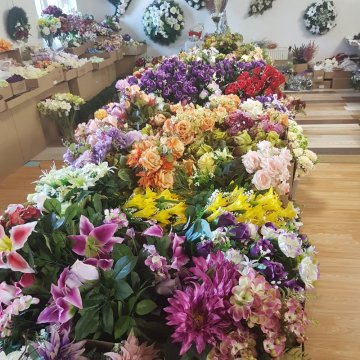 We are an online retailer of artificial flowers and a manufacturer of decorated decorations and artificial wreaths
---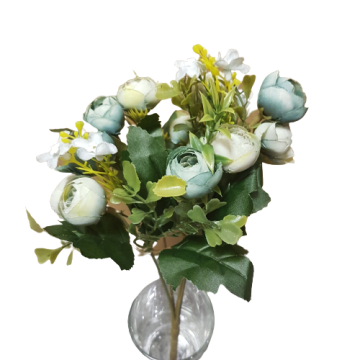 Artificial flowers - beautiful maintenance-free decorations with a long life! You can find quality silk, velvet and fabric flowers in our on-line store.