Luxurious artificial roses will please every occasion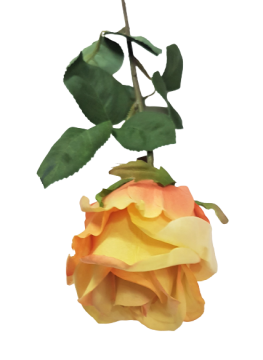 High Quality Artificial Roses as vivid and real to the touch - the colors are really very nice, a large selection of color combinations. You can use artificial Roses as decoration for the apartment, office, but also in photo studios, they will look very good in photos.
Quality artificial silk, fabric and velvet roses are one of our best-selling products.
We offer artificial roses as bouquets, flowers in vases and flower heads.
Artificial Roses silk flowers are high quality with a long life. The stems can be bent well and have nice leaves.
Fulfills the decorative purpose for every occasion - Perfect for wedding decorations, in a vase, in the house, in the garden, in the office, restaurant and hotel, but also as a memory of your loved ones or mourning ceremonies. They are also suitable as decorations for a cemetery and grave.
Realistic and high quality artificial Roses are made of silk or velvet. The plastic stem and leaves look natural.
Material: silk fabric, plastic, iron wire or as stated in the product parameters.
Size: according to the specification in the name.
Possibility to use: weddings, salons, bedrooms, parks, offices, restaurants, hotels and any other place you want to decorate. They can also be used as a memory of your loved ones and as a decoration for a grave.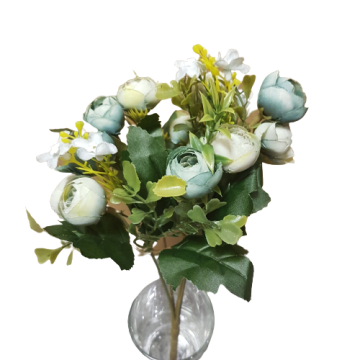 Artificial flowers - beautiful maintenance-free decorations with a long life! You can find quality silk, velvet and fabric flowers in our on-line store.