Artificial flower heads - silk and velvet, a large selection of flowers, ideal for making wreaths, various sizes, a wide selection of colors.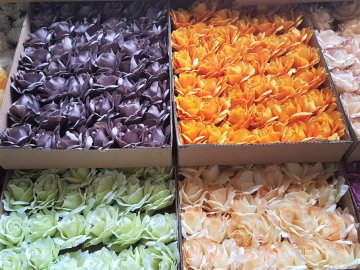 Silk and velvet artificial flowers - flower heads - are ideal for making wreaths and decorations. 

All our artificial flowers are supplied in high quality, we offer a large selection of types of flowers, such as roses (developed and buds), hydrangeas, lilies, orchids, gerberas and many more. 

In our assortment you will find separately the stems on which you can easily place the flowers and you can create a bouquet in a vase of your choice.